Wireless Home Automation Solution - Best Company In Ahmedabad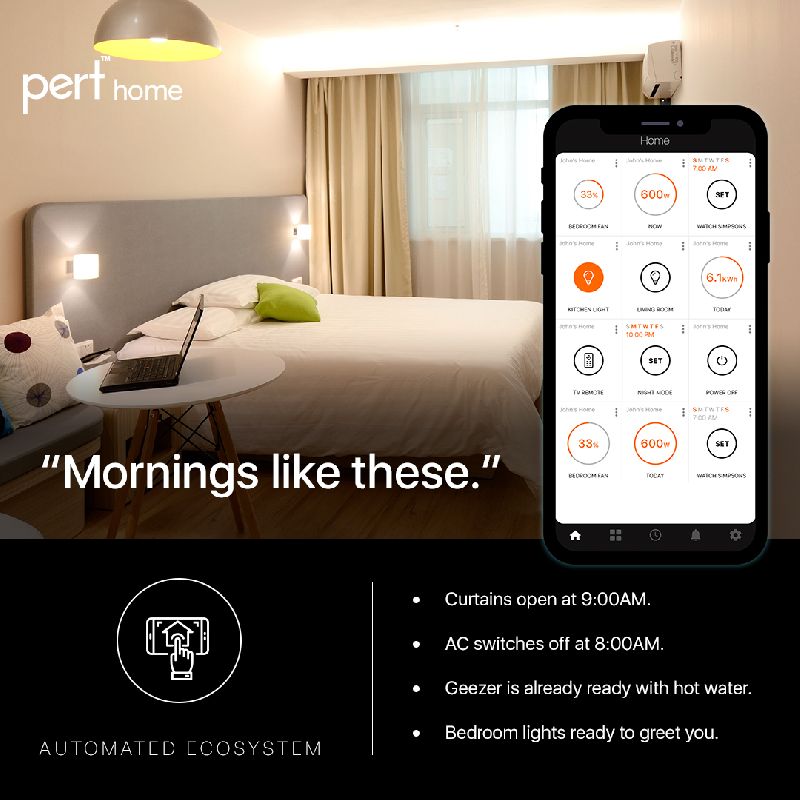 Type
Home Automation System
Application
Multiwork
Voltage
220V
Warrent
2years
Click to view more
Vedanta solutions are designed to look and work beautifully. Light affects the way you feel and the way things look around you. Dimming helps you to create moods and transform rooms, set the perfect atmosphere for entertaining or turn your bath into a soothing spa retreat. You can even match your décor with controls in a stylish colour and finish.
Take your lights to a new level – control them from anywhere in a room or even outside your home.

Control of your lights isn't limited to a spot on the wall. Adjust lights from your bedside or use an occupancy sensor so lights will turn off automatically.
#ahmedabad #gujarat #surat #gandhinagar #rajkot #best home automation #company 
Looking for "
Wireless Home Automation Solution - Best Company In Ahmedabad

" ?
piece